About us
From forest to habitat, from design to delivery, each artisan puts their savoir faire to work to manufacture distinctive and sustainable furniture.
Our story
Tikamoon was created in Lille by a small team with an enterprising spirit. From the start, we wanted to manage all the links in the chain so that we could offer our customers high-quality and long-lasting furniture at the best possible prices.

Our commitments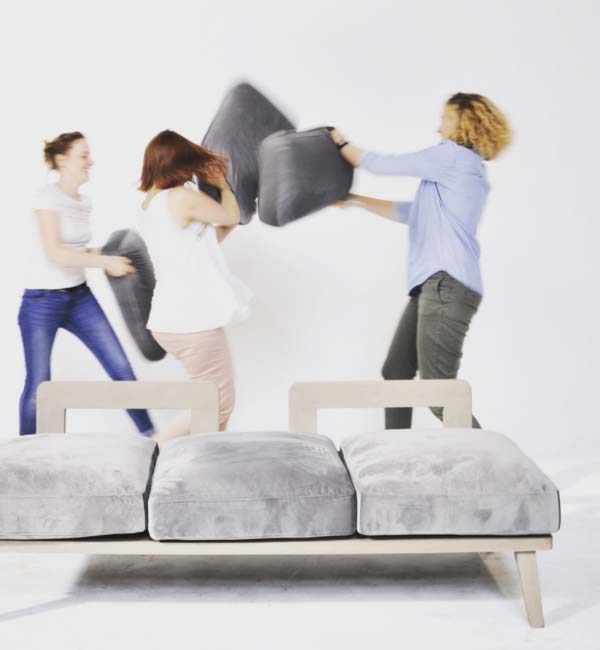 Our team
We have a great team of 120 enthusiastic employees covering all areas of the business. From product design to logistics, via photography, production, customer services and marketing, our motto remains the same: 'Passion and excellence'.

A sustainable brand
Our Philosophy
Looking after people
For us, the company is a great place to work and evolve, both personally and professionally. We want it to be characterised by our beliefs in respect, simplicity and honesty. We actively seek to forge relationships with our employees, associated creators and customers that are based on listening, sharing and mutual support.
Respect for the Planet
From the start, we have sought to use only natural, environmentally friendly materials, to minimise the impact of our production and transportation and to maximise the lifespan of our products.

In 2020, we launched an ambitious Sustainable Development plan with the support of the WWF and the FSC®.
Product authenticity
We've made the choice to use solid wood and traditional craftsmanship. We work without intermediaries. The products that we offer for sale come directly from the workshops of our associated creators in Asia and Europe.

This process guarantees the authenticity of our products and the fairest prices.
Our Tikagreen plan
Our Distribution
In order to offer the best value for money, we've made the choice to sell our products only online. To help you make your choice, we take great care over our photos and 3D videos and we post customer reviews.

To reassure you, we offer you a totally free 60-day trial and guarantee our products for five years.
Our guarantees