Designer Milou Neelen, who loves travelling, art and spending nights in hotels,transforms ephemeral memories into timeless works.  
It all starts with a love at first sight.In 2015, while travelling in the United States, Dutch artist Milou Neelen discovered a piece of golden Japanese momi paper in Portland. She immediately fell in love with this traditional paper. Back in Amsterdam, she created a painting on it: Hotel Magique – 8th Avenue & 51st – Open crazy late. And so was born the Hôtel Magique brand! 'Hôtel' to evoke travel, 'magique' for all the positive images that this French word conveys.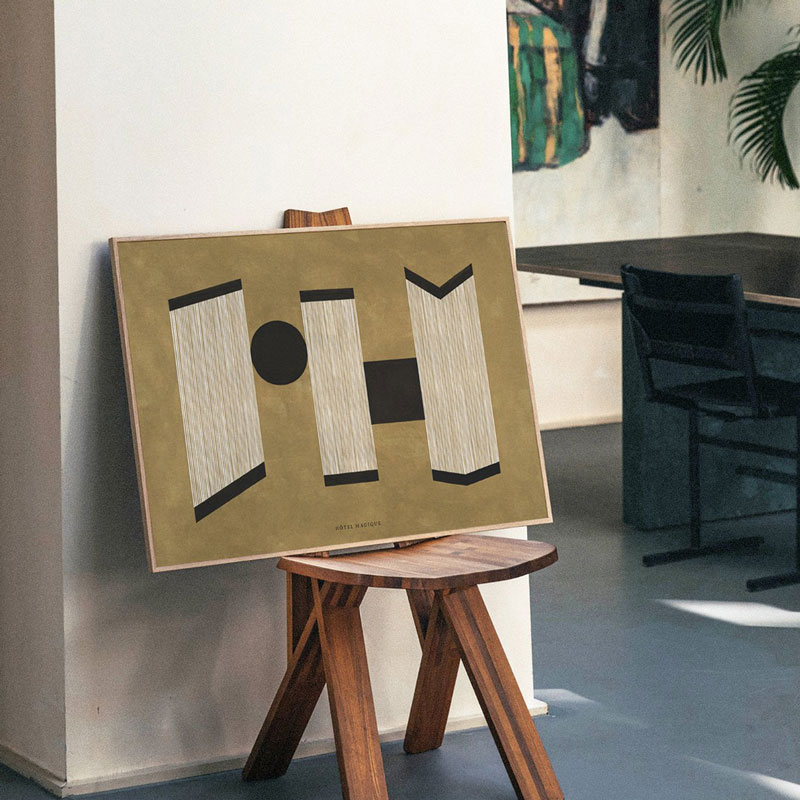 Since then, Milou Neelen has expanded her range. Words, colours and materials are superimposed to create a unique world of art prints, posters, lampshades, T-shirts, jewellery, stationery and rugs. This talented artist creates works evocative of travel; magical memories like bubbles of happiness. 
At Tikamoon, we particularly appreciate the unique and poetic world of Hôtel Magique. The art prints that the brand has generously lent us enable us to add even more creativity to our photo sessions.