Recycled teak: the art of making the new out of the old
Nature's resources are not infinite… in the face of environmental challenges, we must all rethink the way we produce material goods.
At Tikamoon, we have long been committed to an eco-friendly approach and work every day to reduce our impact on the planet as much as possible: most of the wood we offer is FSC® certified, which ensures that it comes from forests which are managed in an ecologically appropriate and socially beneficial manner. But our work doesn't stop there: we contribute to the virtuous circle that aims to reuse natural resources, by offering you furniture made with recycled solid wood. Unique furniture with extra soul!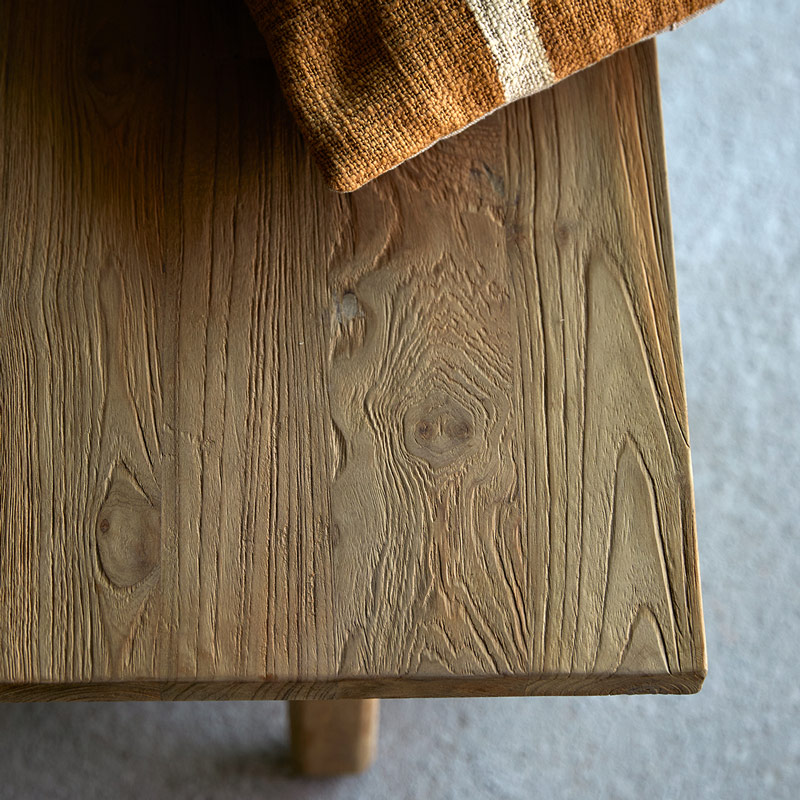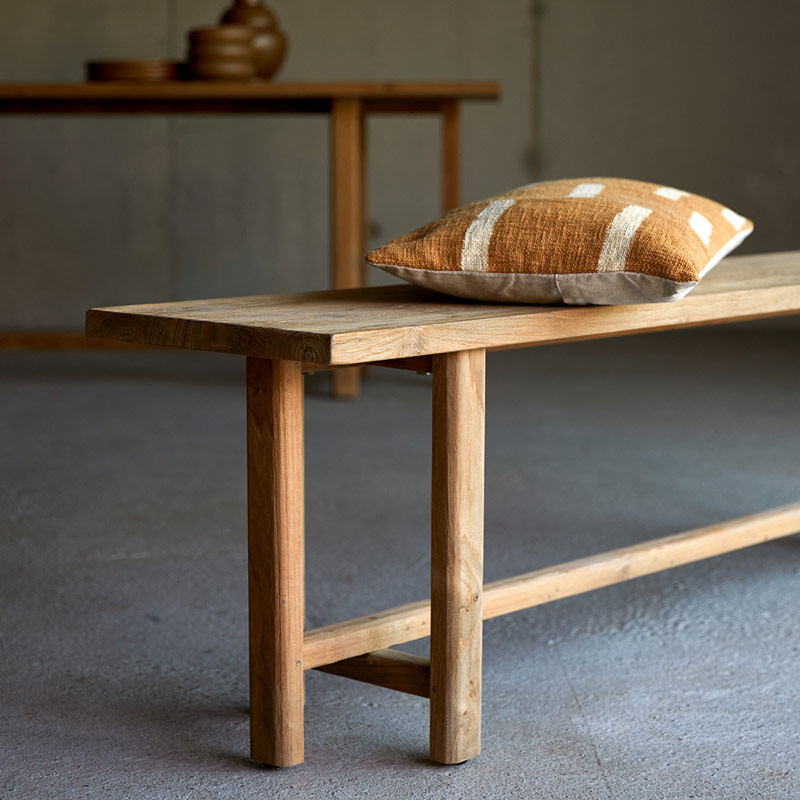 Take the Teresa table, the Paula bench, the Elena and Antonia ranges, the Ines side table, the Elias sideboard – all made from recycled teak. In the hands of expert and passionate artisans, this recycled wood lives a second life by becoming furniture with the incredible ability to be both contemporary and classic. The sort of family pieces that we enjoy passing down from generation to generation… and that never go out of fashion.
The secret? Our eco-friendly approach means the recycled teak we use is chosen with the utmost care; it is then assembled in a traditional way to produce new furniture, as beautiful as that made from virgin wood, with the unique charm of a past with a richness which is visible. Each piece of recycled teak furniture is unique, every mark etched in its surface tells a story and testifies to our (and your) wish to preserve nature's resources.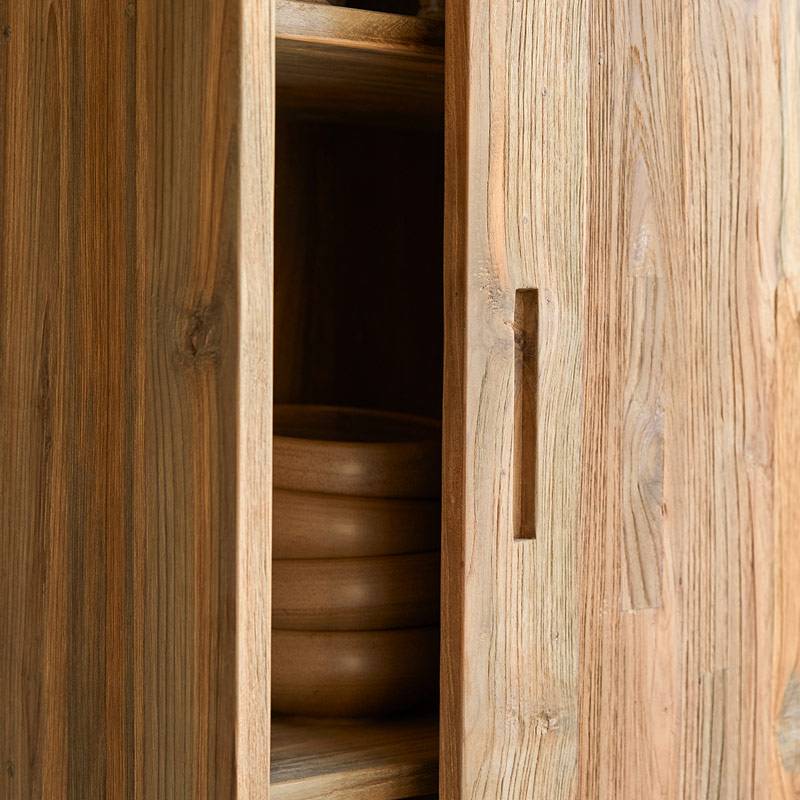 However, a piece of furniture in recycled teak is above all a piece of furniture in solid teak, that high-end wood that's dense, moisture-resistant, durable… and that offers a broad colour spectrum, from light honey to bronze or brown with dark graining. A piece of furniture that, in addition to contributing to the protection of the environment, lasts for years and years and still looks stunning!
In a nutshell, when you choose a piece of furniture made of recycled teak, you're choosing not to cut down a new tree, you're choosing to reduce energy costs and CO2 emissions…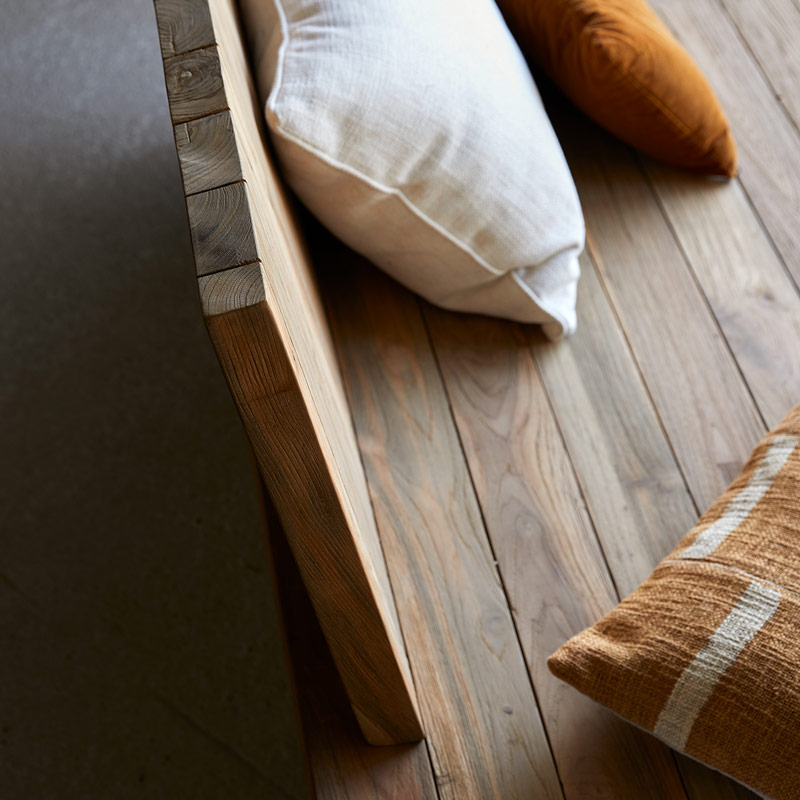 And above all, you're attracted by the inimitable charm of a wood that has already lived one life.