If there's one thing that inspires us here at Tikamoon, it's listening to you telling us about your homes.
Because we design our furniture to accompany you through all the stages in your life.
This week, we went to meet Gladys and her former carpentry workshop, where a gentle air of happiness reigns, reflecting the personalities of its owners…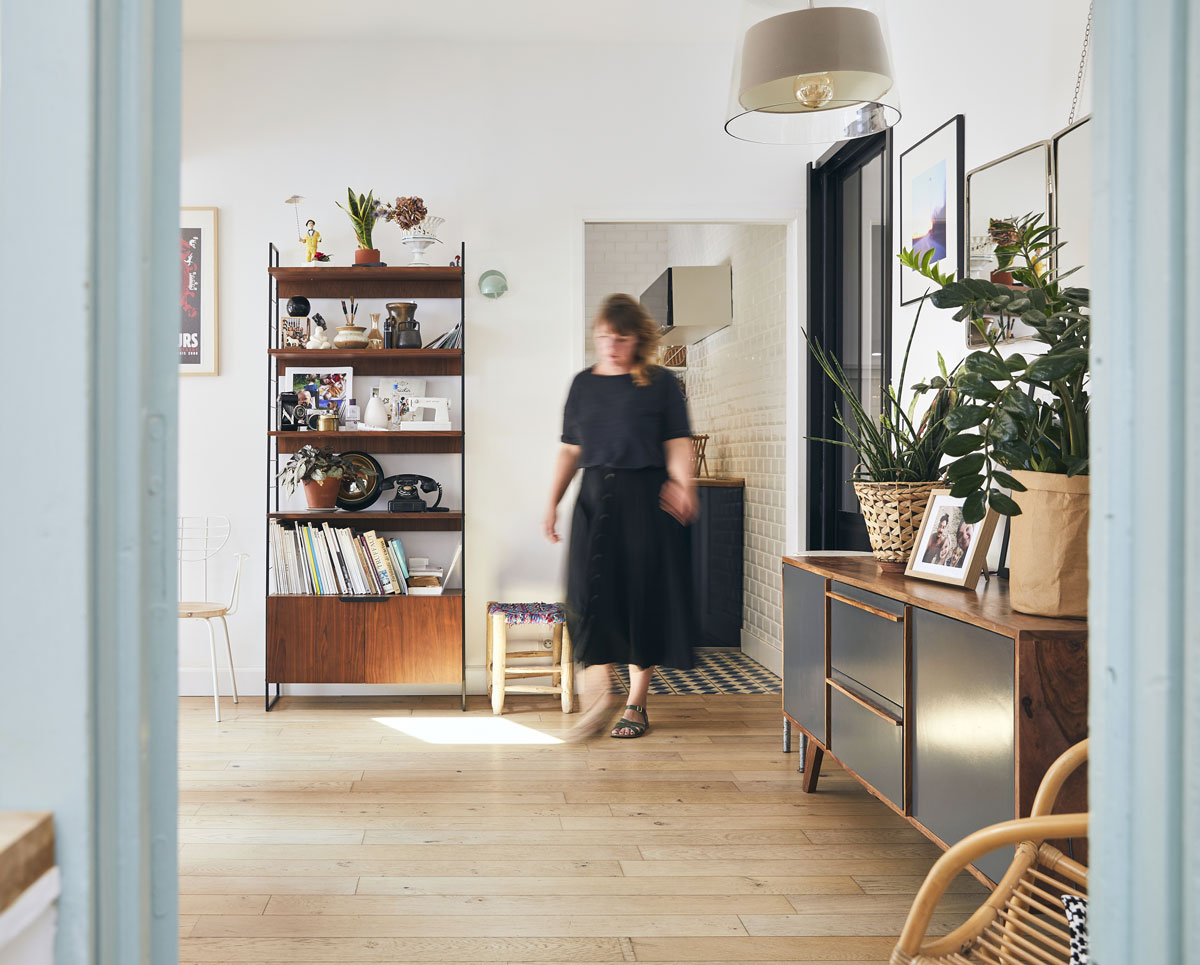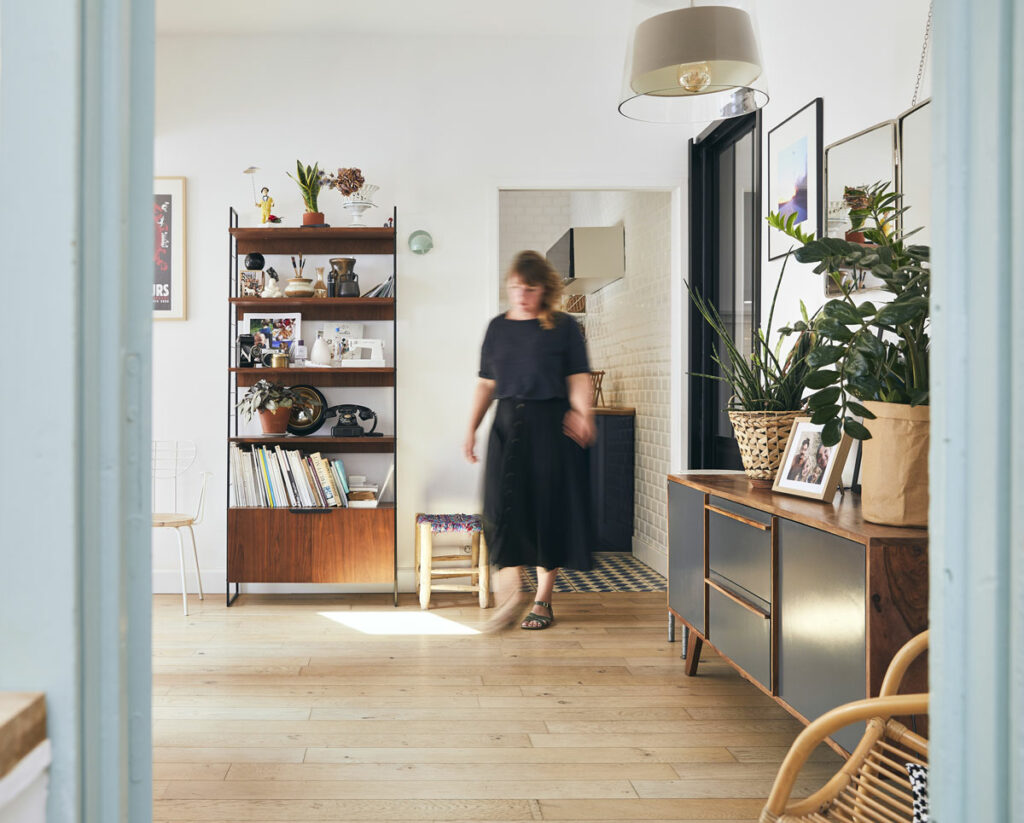 Hi Gladys, thank you for welcoming us and opening your home to our prying eyes! So, tell us all about this house… 
"Hi, and thank you for coming to see me! We'd been living in a neighbouring house for nine years. Every morning, I would walk past this unusual and intriguing facade. Then one morning, a "for sale" sign appeared… 
A visit to this former carpentry workshop resulted in love at first sight, and things got a bit hectic. In spite of our attachment to what we had achieved in our lovely 1930s home, we launched ourselves into this project with our two little girls under our feet and our heads bursting with ideas. In three months, we had rearranged the space to make the most of the size and the light, which was underused." 
That's actually what's so striking when you enter your home: the open living room, the starting point for moving around the house. 
"and my favourite room!
It's the place that has the best view of the outside and of the vegetable garden that we now cultivate. The light is constantly changing as the time and the seasons go by, and I don't think we'll ever tire of the view.
We knocked down a load-bearing wall to create it and, despite its size of 30 square metres (which is nothing exceptional), the feeling of brightness is very striking. On the other hand, when it came to the other rooms, we wanted to keep that feeling of a cosy little house. For example, we decided to keep all the old woodwork. So, we chose a closed kitchen but we kept the little window that opens on to the living room.
The living room was the starting point of our project and now it's our meeting point."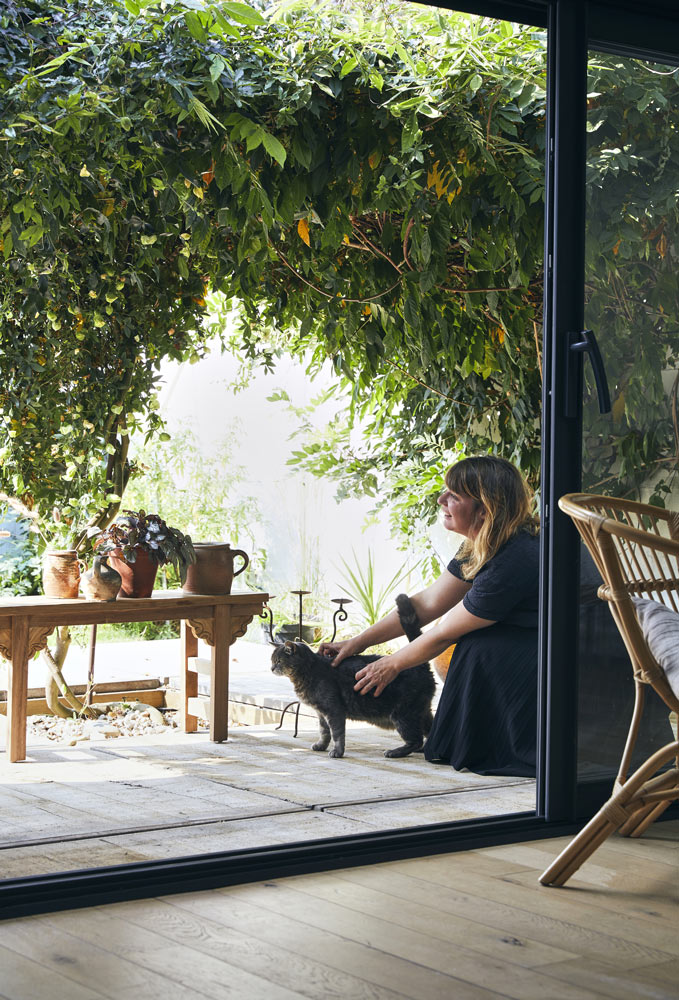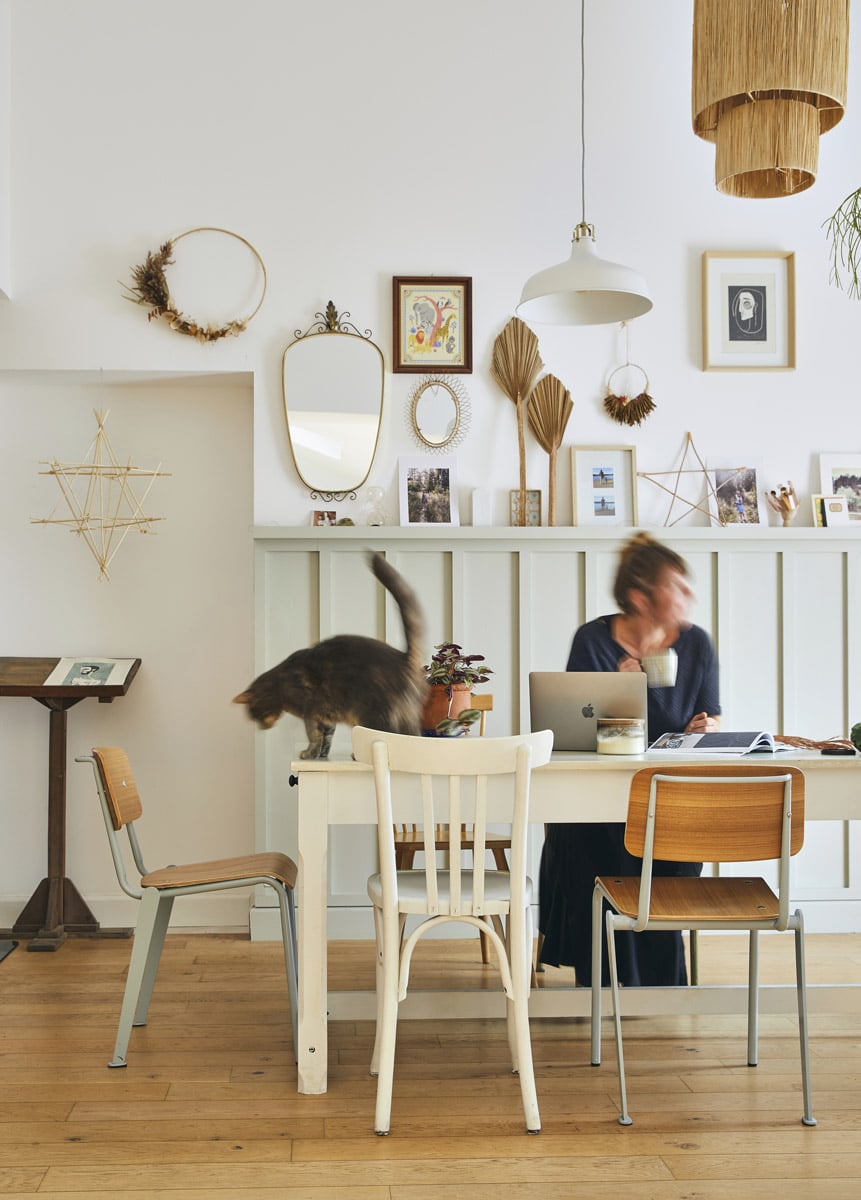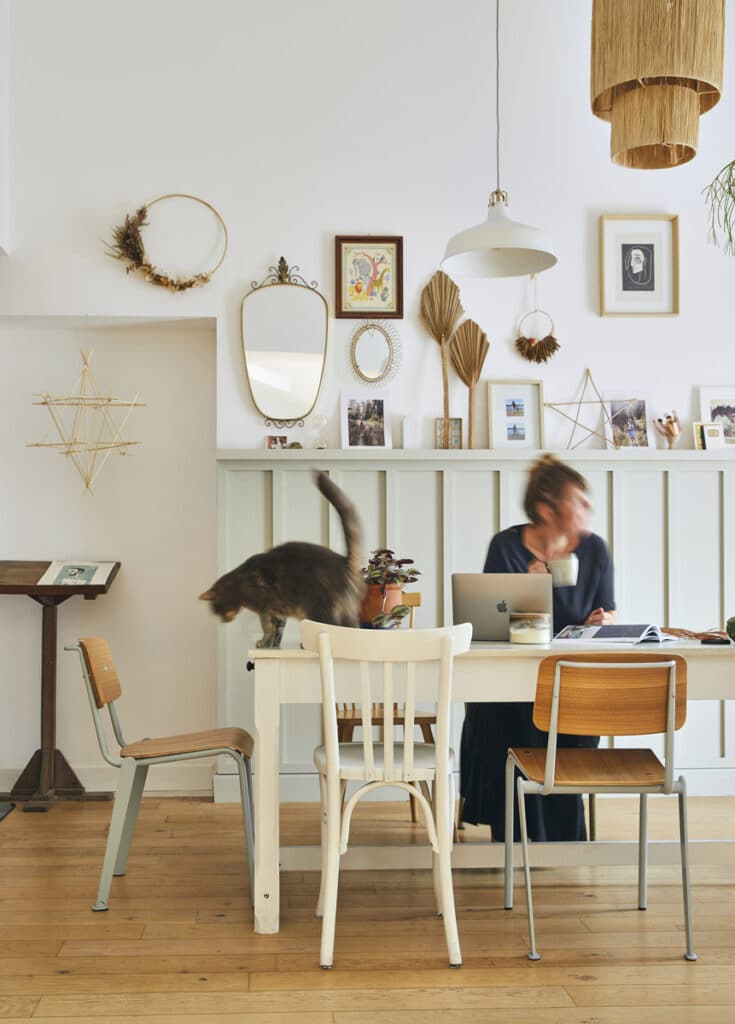 We can't help noticing the care you've taken over the layout. Every object seems to have found its place. 
"Yes, but not without quite a struggle!
I really love old things, objects with a history behind them… I try to suppress my inner "collector", because I find it very difficult to get rid of objects or furniture.
And the house doesn't offer infinite space!
So we moved out all the "old stuff" that we've been lugging around for quite a few years now, and we've equipped ourselves with more rational storage units, enabling us to find the right balance for a calmer daily life.
I've always liked mixing styles and now it makes even more sense: salvaging, hunting for vintage things, and rethinking the way objects are used means knowing how to adapt and I find that really satisfying." 
The following articles may interest you