If there's one thing that inspires us at Tikamoon, it's listening to you tell us about your homes. Because we design our furniture to accompany your life stories.
This week, we went to meet Gemma, who lives in Valencia with her family, in a beautiful 1930s modernist apartment.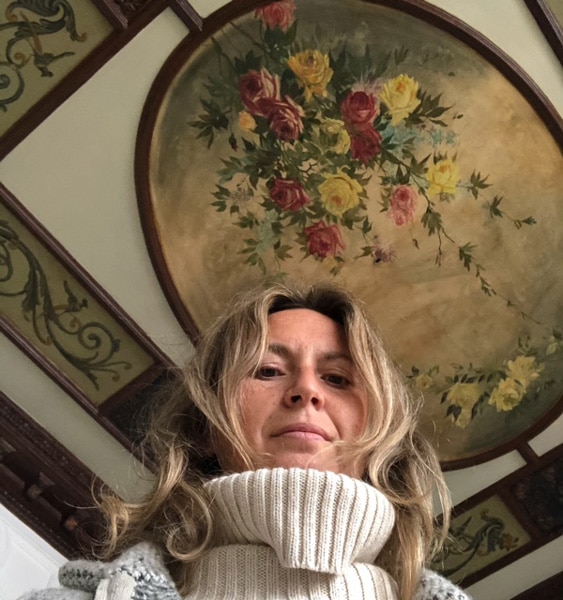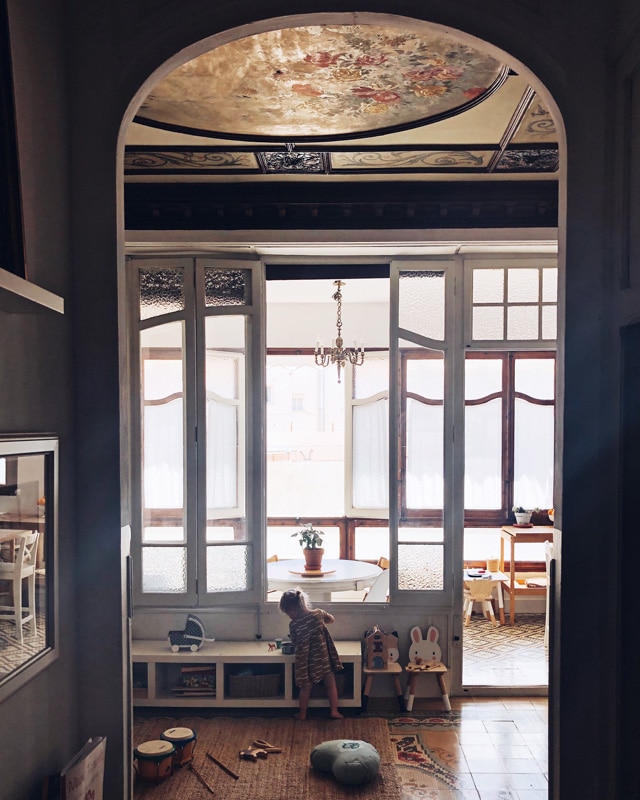 Hello Gemma, thank you for welcoming us into your home. Tell us about yourself… 
"You're welcome! I'm a mother of a boy and a girl and my passions are photography, sustainable fashion and interior design. I worked for many years in a large Danish textile company as a fashion representative. 
Since my first pregnancy, I have been lucky enough to be able to devote myself fully to this new stage of motherhood where we grow constantly along with our children. There is no better business or better job! I really love it! At this new stage, I discovered that my interest in photography could be much more than that and now I don't limit myself to photographing my own children, I do sessions for other families and it gives me a real buzz to create memories for others and see how much pleasure it gives them." 
You decided to bring your family to live in Valencia, what inspires you about the city ? 
"Valencia is a lovely city to live in. It has a very pleasant climate and incredible light all year round. Having the sea nearby is a luxury, and in spring and summer the sea is where we most like to be. Our apartment is centrally located and a short walk from the old town where you can see Valencians and tourists enjoying the sun on the café terraces."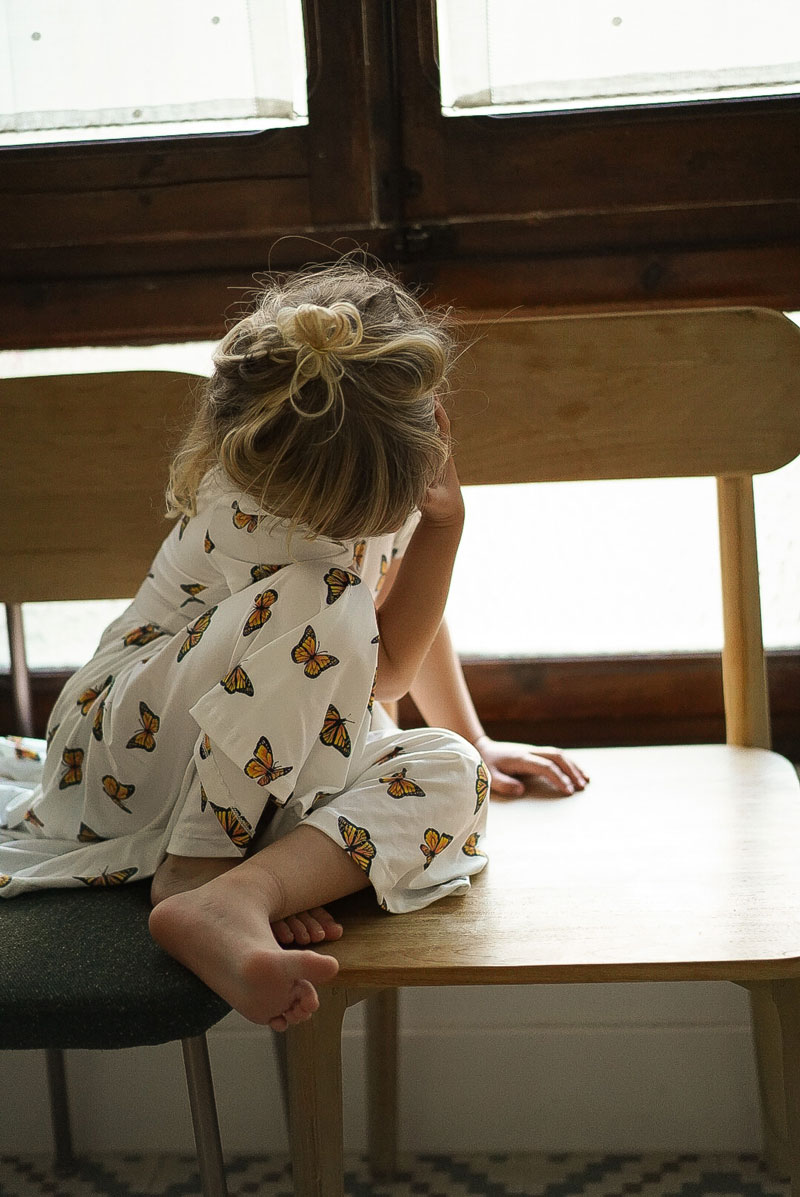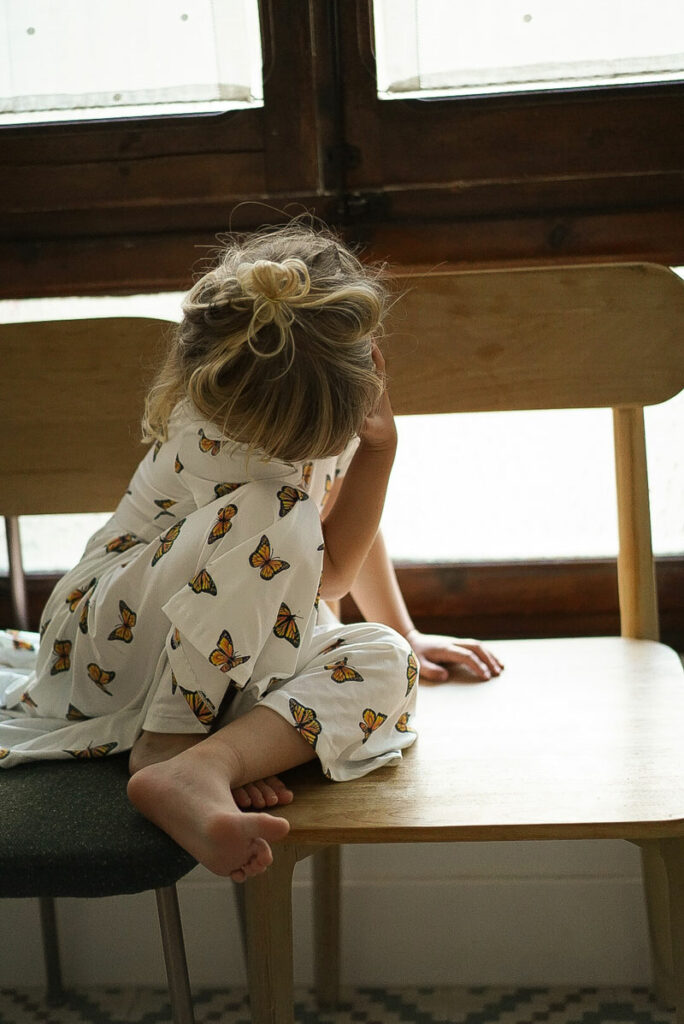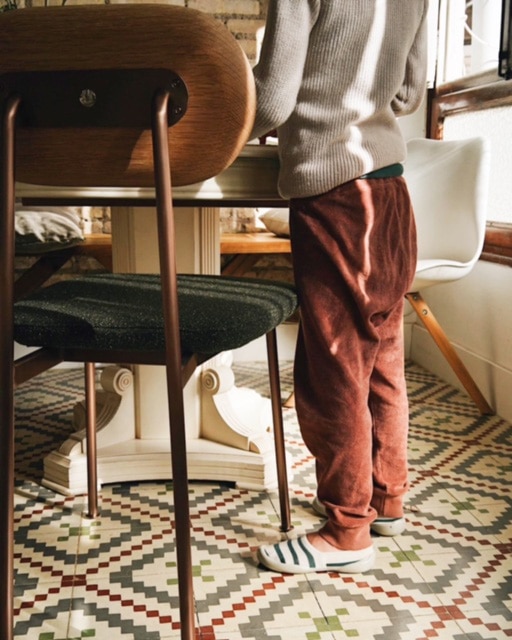 This apartment is an architectural gem and you decidedto retain all its original features.   
"Yes, we were looking for an old apartment with high ceilings. We looked round lots of apartments that needed to be renovated and pictured open spaces and wooden floors, but when we saw this one we knew that, while we would have liked to renovate something in our own style, we had to keep it as it is. It would have been a mistake to cover the mosaics on the floor, to remove the stained glass doors or the main window. 
This is a modernist apartment dating from 1929. Valencia is full of gems of modernist architecture because of the significant growth of the city  at the end of the 19th century." 
And it is in this setting that you immortalise moments from your life in an incredibly natural and simple way.  
"I suppose that the feel of the old apartment conveys that authenticity. We love the charm of our apartment and the positive energy that we feel there. We feel so at home there, with all its advantages and disadvantages. We spend most of the day in the eastern part of the apartment, where the kitchen is open to the winter balcony, and in the living room with its ceiling hand-painted with flowers. This is where the children keep their toys, stored in a cabinet at the right height so they can reach them. The result is a space that's full of life! I'm already wondering when the time will come when I'll stop seeing toys on every street corner…"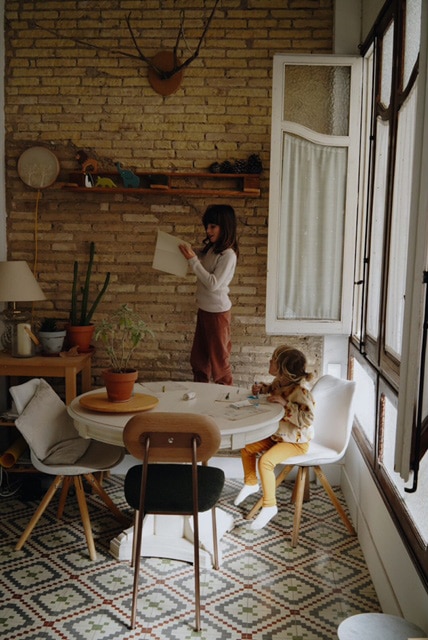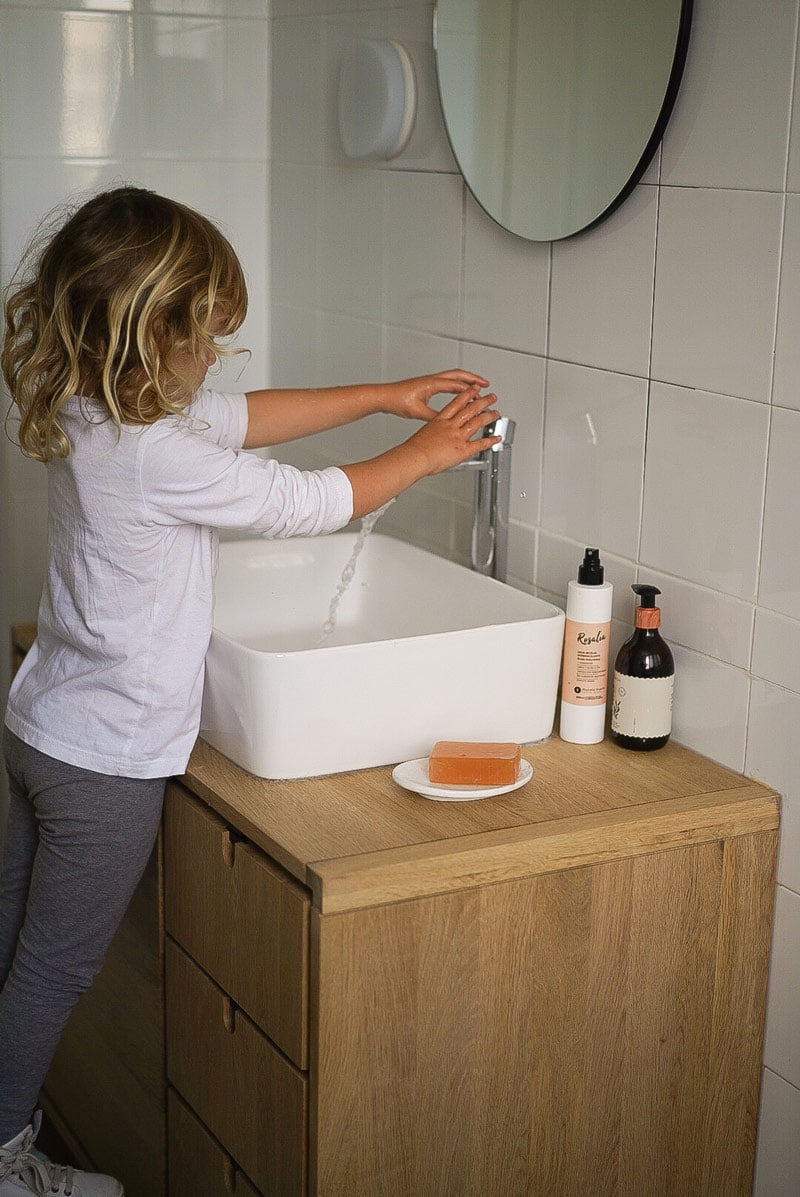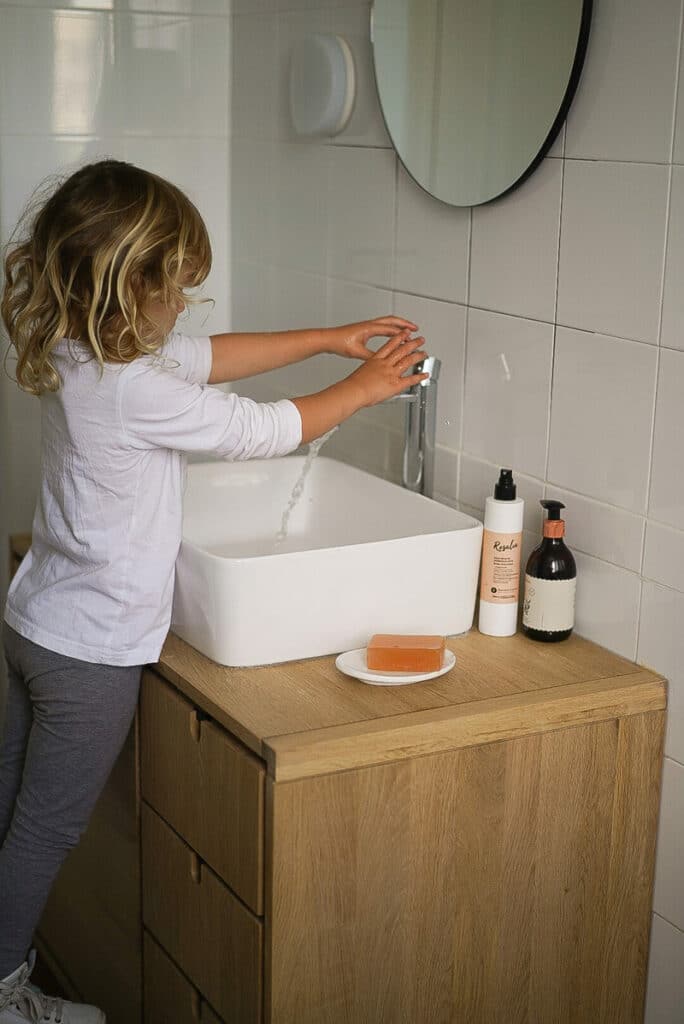 How did you come up with the decor, the furniture and the objects that you have around you on a daily basis? 
"I was worried that painting the whole house white, the white doors, the off-white frieze, the white kitchen, and the high ceilings would make it feel cold, but not at all. Natural wood has an amazing ability to immediately make a place feel warm. There's wood in all of the rooms. Even in the bathroom The earthy colours of the household linens and other textiles also help to create the cosy atmosphere, and in the evening the old table lamps make it easy to relax. 
Vintage pieces all have their own story to tell. We haven't got many, but the ones we do have, have sentimental value or bring back memories. We kept some of the pictures that were already in the house when we bought it and other pieces have been bought from antique shops or were inherited. We kept the furniture to a minimum too because we wanted to make the most of the ornate floral-inspired floors which are different in every room." 
The following articles may interest you