It's funny how every year, as spring approaches, most of us fall "victim" to a sort of tidying frenzy.
Organising, sorting, tidying up, those tasks that seem to be such a pain the rest of the year, suddenly take on a new meaning. Whether consciously or not, we are preparing ourselves to welcome a change, which could shake up our well-ordered lives (the pun was intended).
The French have an expression that lends itself perfectly to this state of mind: "se ranger" meaning to get into line or sort yourself out.
So: an act of liberation, the traditional spring clean? We'll let you think about it, and in the meantime, here are our latest arrivals to help with such matters!
We wouldn't dream of telling you to tidy absolutely everything away, but if you've got a lot of things to store, go for a large cupboard. Add some pretty boxes and pile them up attractively to make best use of the space.
Next to the bed or sofa, if you don't want the remote control, books or glasses lying around, choose a bedside table or a side table with storage that can hide the everyday objects that you don't want to see when they're not in use.
Combine the useful with the attractive by opting for a lovely sideboard, a TV unit or a chest of drawers that will facilitate your daily life and allow you to store your treasures safely: the children's drawings or your photo albums… The main thing is that it fits into your decor and makes you want to organise your home.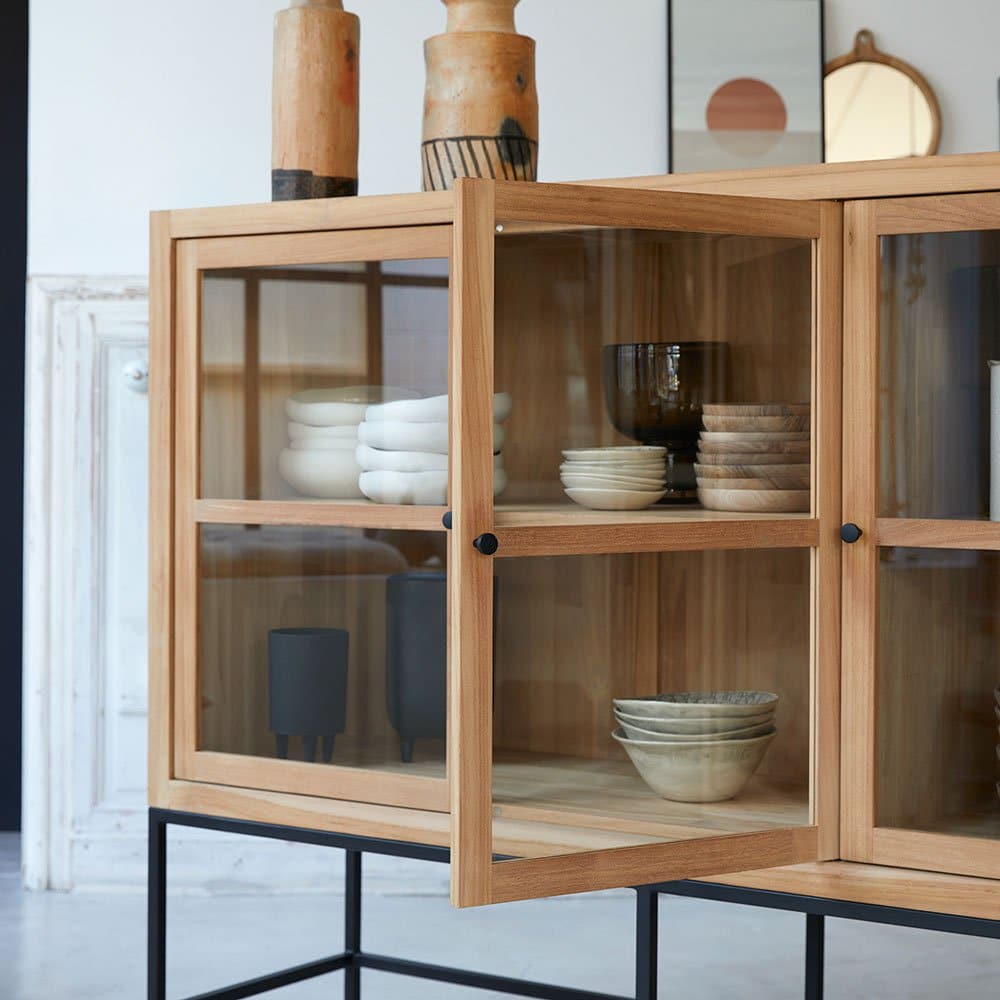 Looking for a good compromise: a dresser or china cabinet offers space for your best Sunday crockery, books and ornaments without concealing them.
Tackle the problem head on and keep only the things you like to look at, the ones that bring you joy on a daily basis and display them proudly in a bookcase or side table.
The following articles may interest you