It's been a while since we last shared our Behind the scenes photos with you. Here's an extract, on a miserable Friday in December… But never mind the grey skies over our heads and the cold that's worked its way through our socks, we always start these days in a happy mood, eager to tackle the task at hand.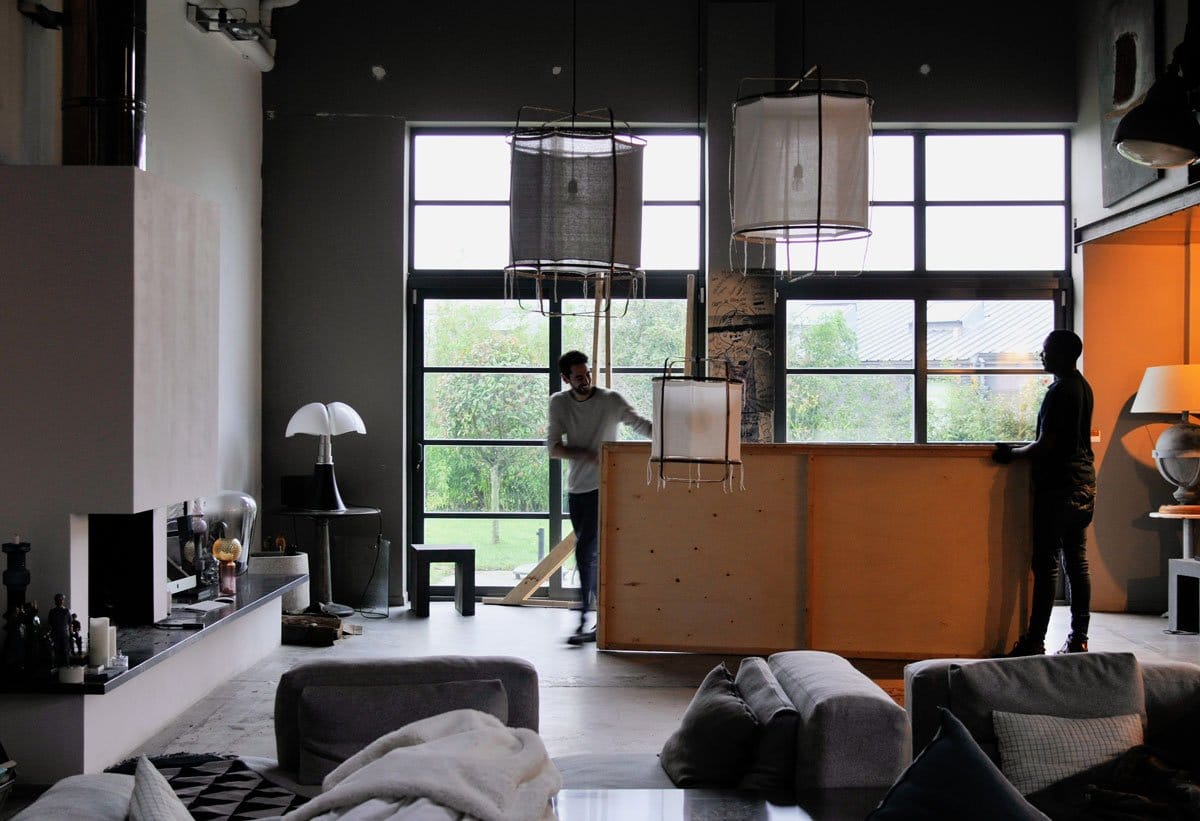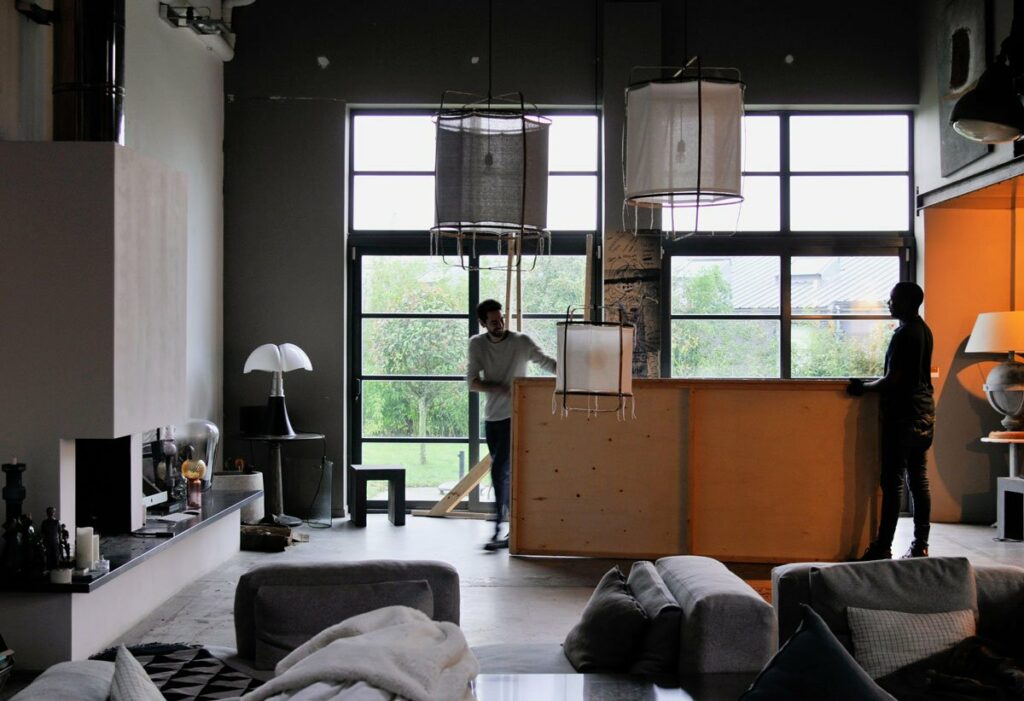 Today, we have an appointment in a loft apartment in the Lille area. If the untouched feel of this renovated former warehouse has been meticulously preserved, the big windows and orientation make a great combination for the success of our images.
We're regulars here: it won't take us long to decide where to put our walls…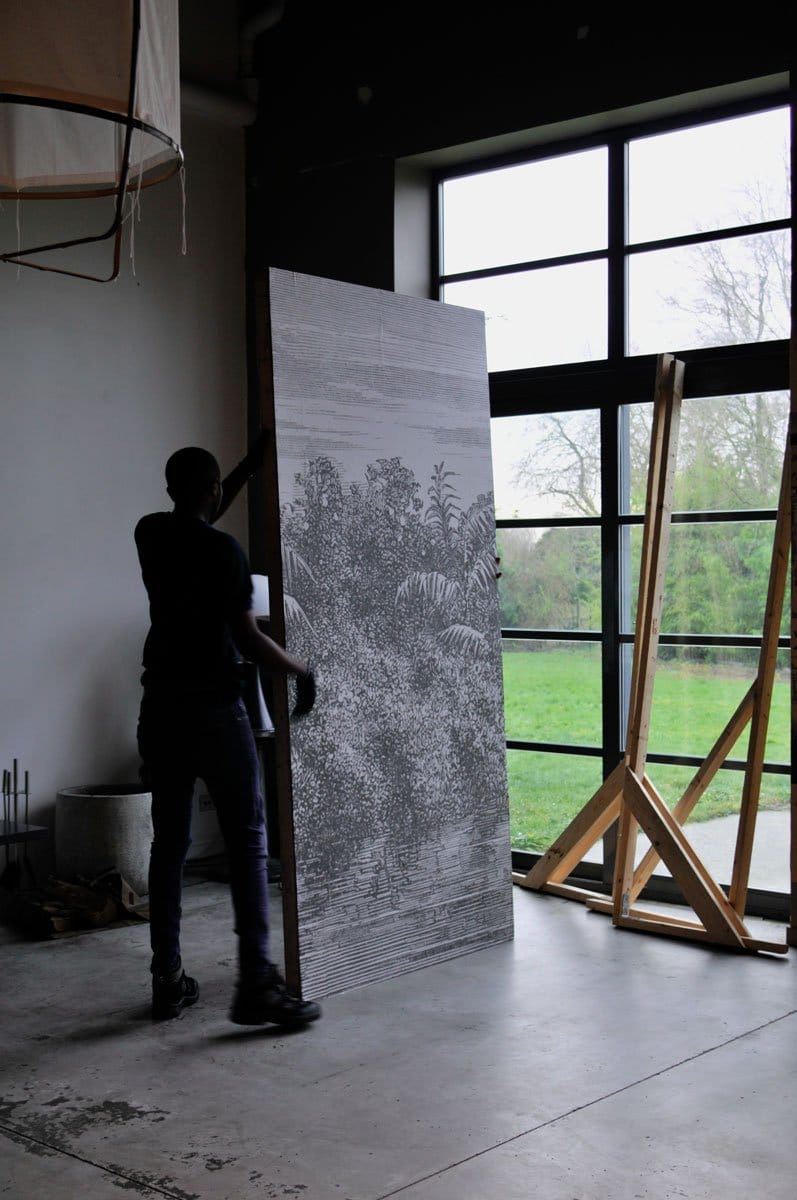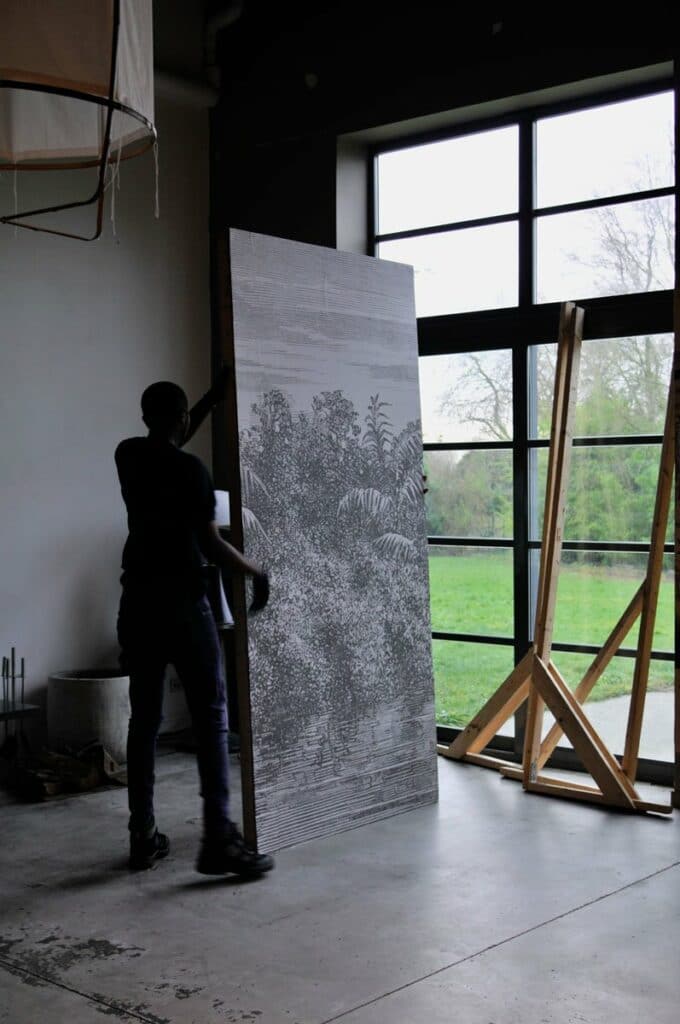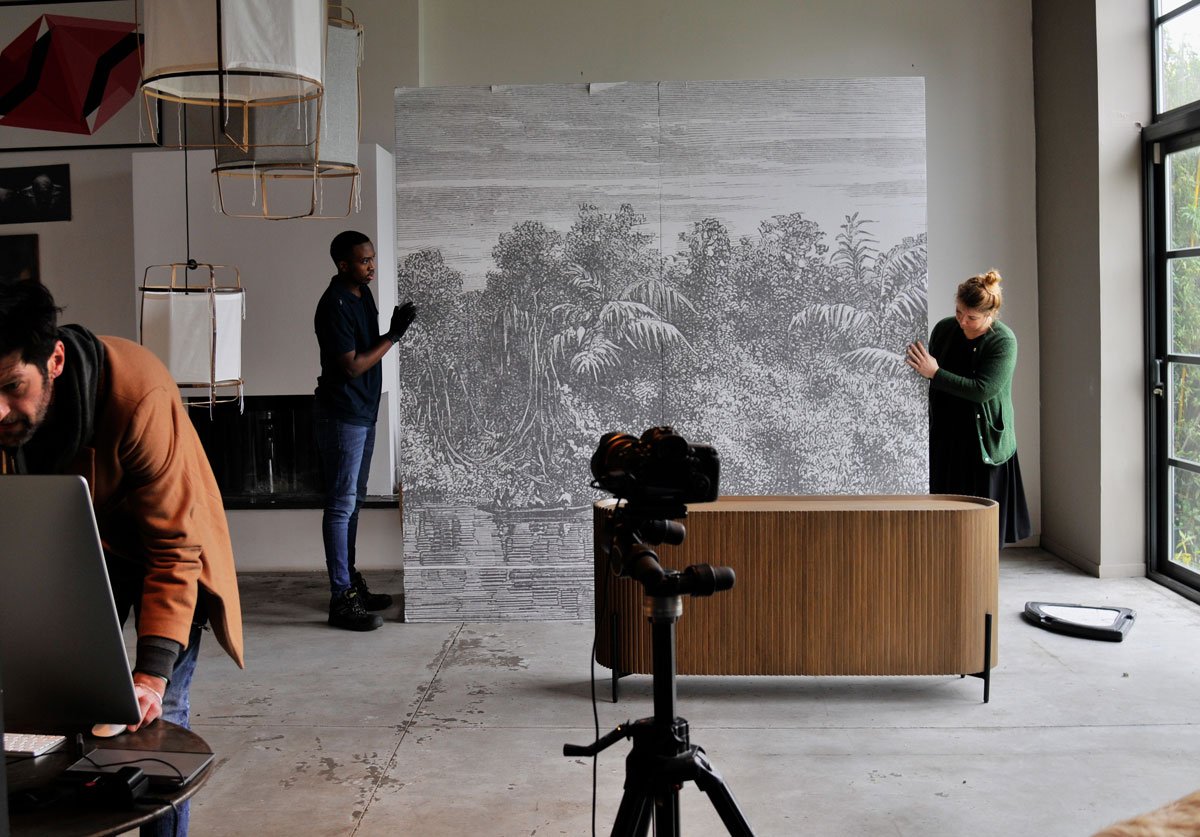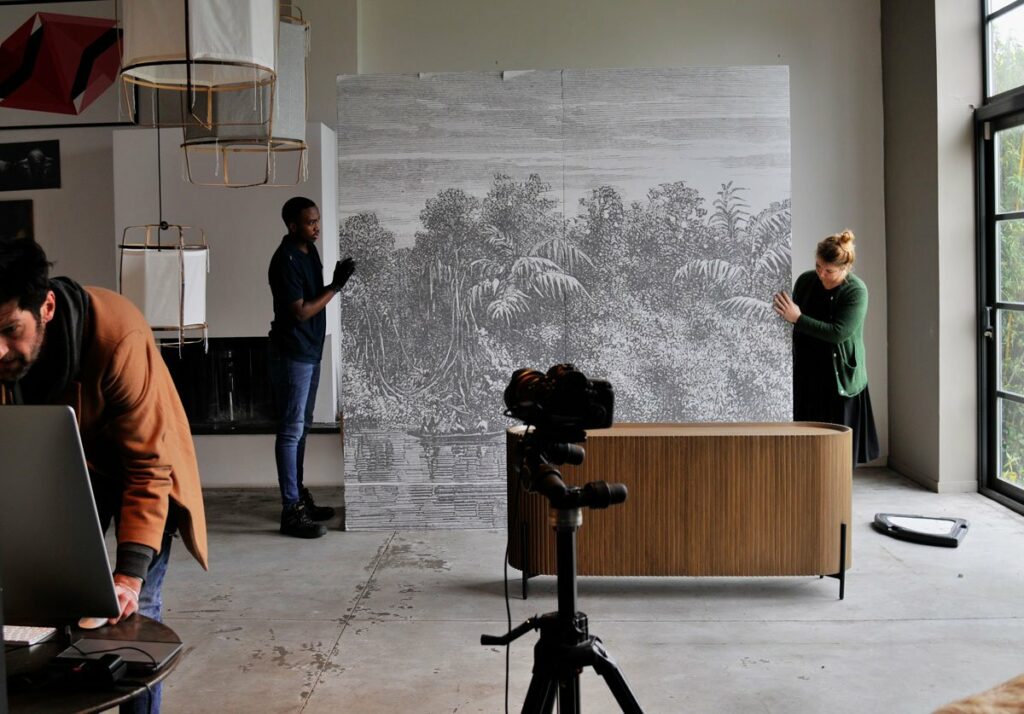 With the lovely MuralWallpaper decor set up (to blow a raspberry at this grim weather), and the furniture in place, Gladys begins the carefully thought-out staging work that we had planned out Behind the scenes.
Our recurring theme: to inspire through a visual story, but in uncluttered surroundings to give free rein to our furniture.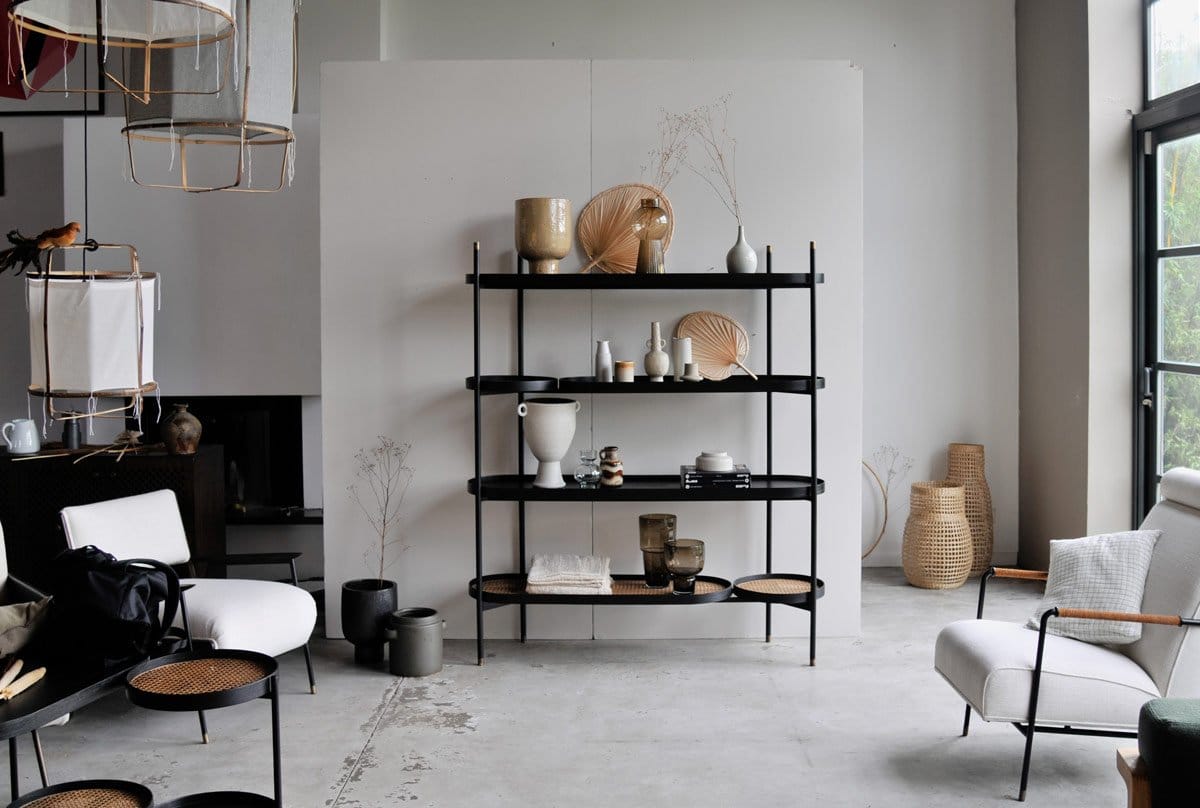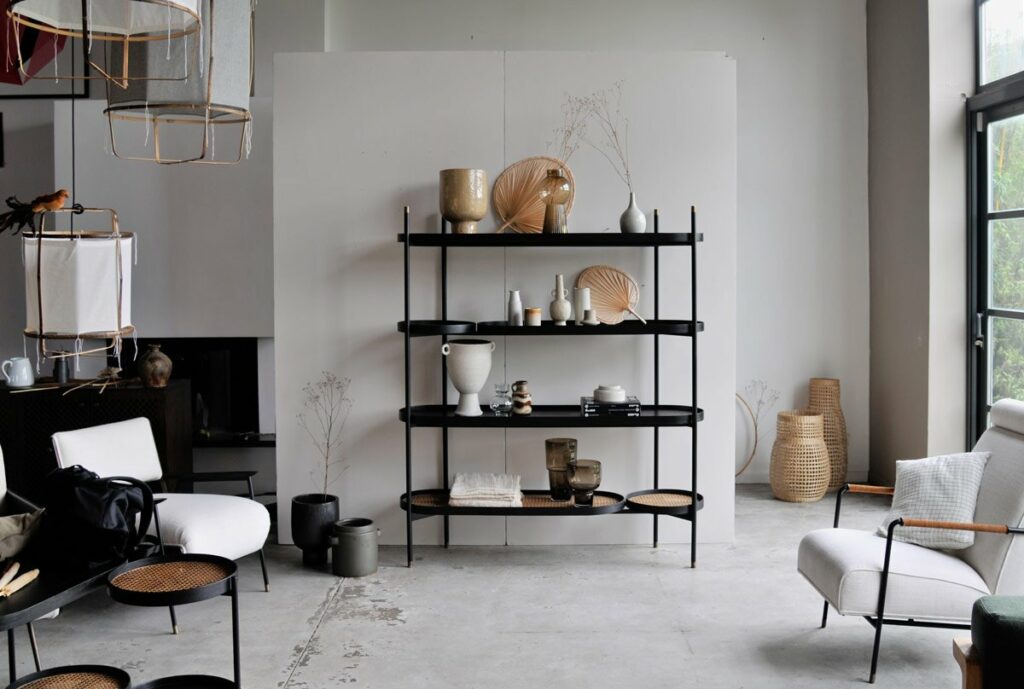 Here, our decorative objects come from Emmaus and the latest collections from Society of Lifestyle and Bloomingville.
The following articles may interest you