To help you to maintain your wooden furniture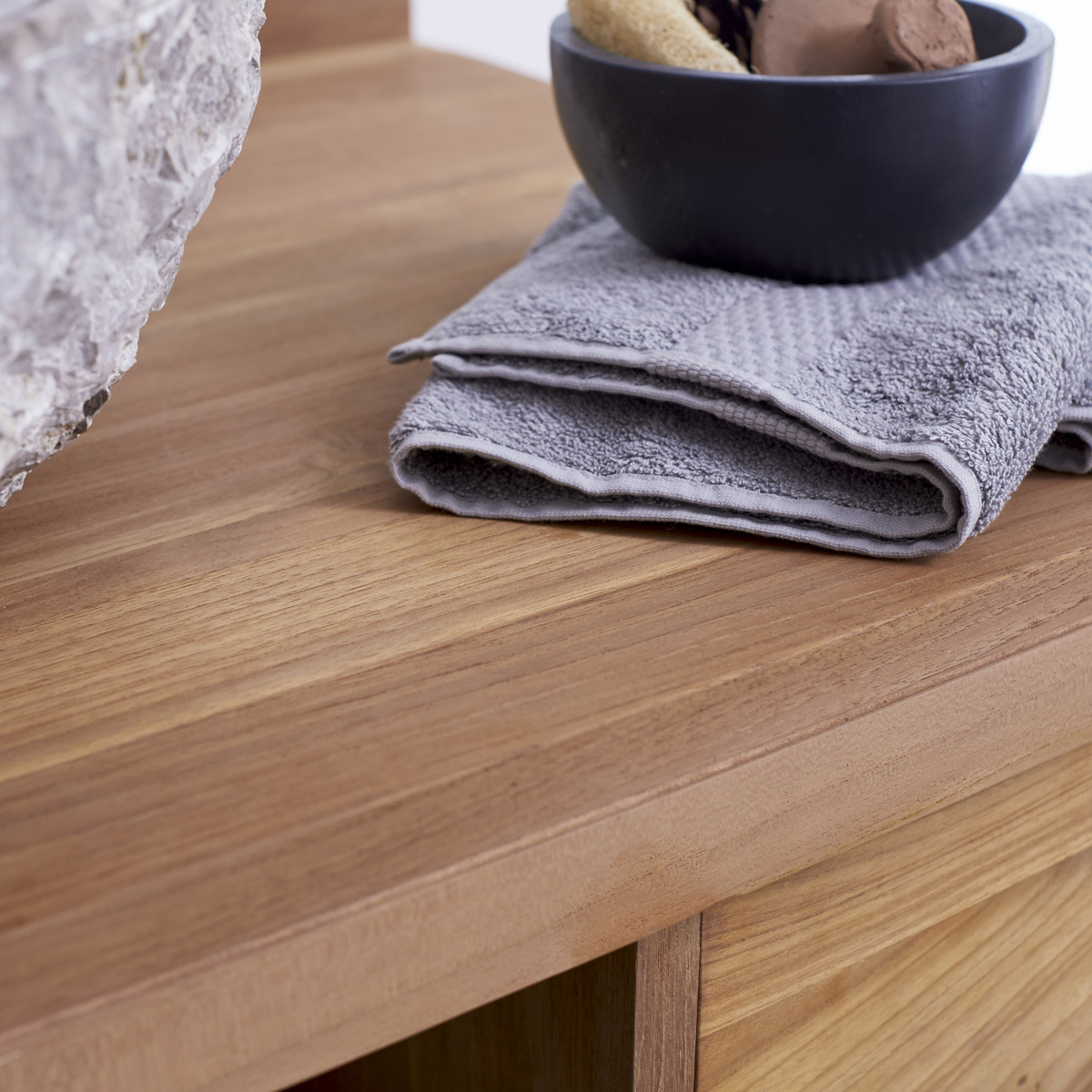 Untreated Wooden Furniture
We know that care and protection is essential for conserving untreated, solid wood furniture for longer term use. Therefore, we have developed a range of furniture care products.
Initial protection
When you first get your furniture piece home, it is good to apply a waterproofing agent that will guard the wood against water stains that could tarnish the surface. We have selected a good quality colourless matte varnish for the job, which provides great protection while maintaining the natural, unfinished, wood look. This product makes the furniture resistant to scratches and abrasion, as well as water and it is ideal for the more humid rooms in the home, such as the bathroom or kitchen.
Very practical, the varnish is easy to apply and dries quickly without any extra effort on your part.
>> Take a look at the product page for this colourless matt varnish
Maintenance
For the maintenance of your furniture, we recommend our maintenance milk. Made predominantly from linseed oil, this brilliant product will protect your furniture, giving it water-repellent properties. The milk feeds the wood, reviving its colour and giving it a new lease of life. Make sure you don't apply it to furniture with an oiled or varnished finish, it is designed specifically for untreated, unfinished wood.
>> Take a look at the maintenance milk

Please note, using both these products on the same piece of furniture is not recommended, as the milk will not mix well with the varnish.
Treated Wooden Furniture

To give your varnished or oiled furniture a longer lifespan, apply a special care product to clean the wood and revive the luster of its finish...
Regular maintenance
Our polish is ideal for maintaining varnished wood and giving it a pleasant sheen. Enriched with beeswax, this is a special polish that nourishes the wood and enhances its natural glow.

>> Take a look at our clean and polish product page
Renovation
Our restoration wax gradually fills small hollows and cracks in the wood when it is applied consistently, over time. The result is the long term renewal of tired furniture.
>> Take a look at the Restoration Wax product page
Washbasins
Our washbasins are crafted from materials that require special care if you are going to get longer, more sustained use out of them. We recommend that you apply a polish to your washbasin to protect it from the marks that are caused by dirt, oil, grease and water. Moreover, a polish will boost the look of the washbasin, giving it a sleek, satin sheen. The polish will help you to make the most of the beautiful glossy stione without having to put up with yellow marks.
>> Take a look at the Stone polish
If in doubt about anything, do not hesitate to ask our customer service by e-mail at info@tikamoon.co.uk