Beautiful new tables!
If there's one decorative element that has really evolved in recent times, it's the dining-room or kitchen table. In terms of both materials and design, the table has moved away from being simply another piece of furniture to become a decorative element in its own right.
Let's take a look at our new products.

# Innovation is the keyword in terms of materials

Premium terrazzo is making a name for itself in contemporary interiors, and it's easy to understand why: very appealing visually, it's made of 80% natural materials, can easily withstand the knocks and wear and tear of everyday life and can be cleaned in a flash! Very characterful, it will often become the focal point of the dining-room or kitchen decor.

Materials are successfully combined together to create furniture with very bold visual appeal. The cool appearance of aluminium adds an industrial touch to the warm tones of teak. Marble is making a big comeback: it can be used as here, in touches of different tones, to add sophistication and visual appeal to your home.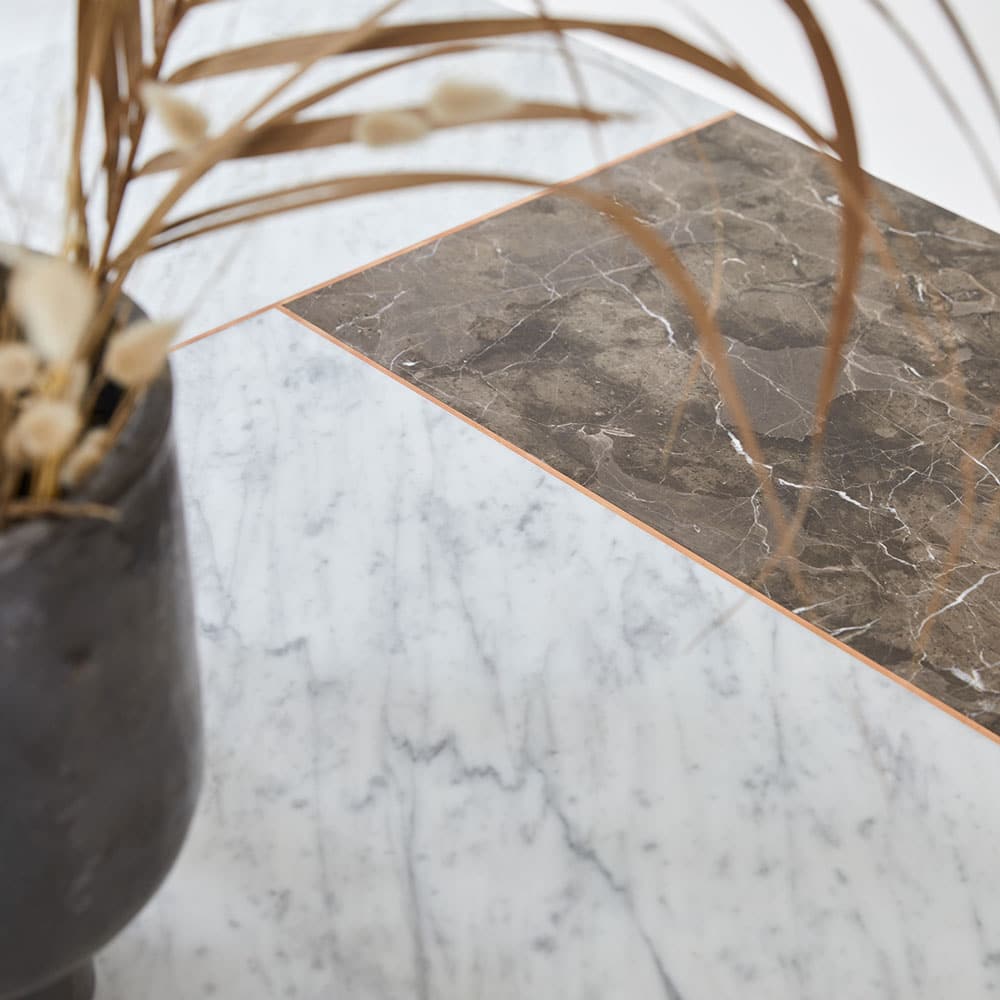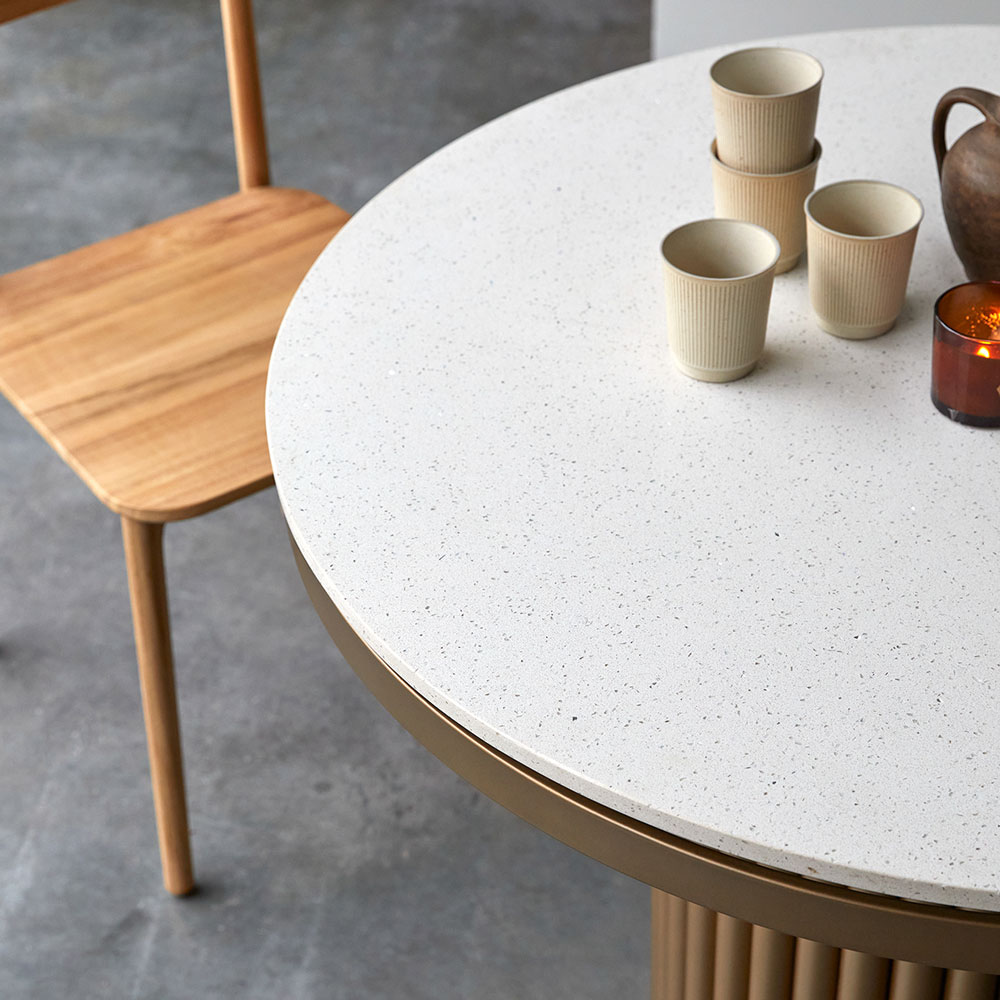 # When it comes to inspiration

Exoticism is in vogue. While it gives a nod to traditional furniture, it is modernised with bold additions, such as a metal rim on a table, or the use of materials that have been recycled to give them a new and better life. This is your chance to travel without leaving the comfort of your home!

Volumes have been reinvented, different types of wood reveal their beauty and, even in the most impressive pieces, lines remain understated and elegant. The craftmanship displayed in some tables verges on contemporary art. With their sculptural or dazzling designs, use of remarkable woods with distinctive graining – such as mango or rosewood – and singular finishes, all these tables have been in interpreted in softened and minimalist lines, giving them a timeless appeal that you'll never grow tired of.
The following articles may interest you