Both inside and outside, premium terrazzo boldly colours our homes. Bright, attractive, mineral… this innovative material with an irresistible look is a joy to use each and every day. Its production process is unique and completely sustainable.
Composed of 80% marble offcuts, its manufacturing process actively participates in the recycling and recovery of natural materials. Resistant to bad weather and small domestic mishaps, it stands up to water and stains: a simple wipe with a damp sponge is all takes to restore its natural beauty. Whether you prefer minimalism or a strong line, this material is full of character and is sure to appeal to interior design enthusiasts.
At Tikamoon, it has inspired new collections for the bathroom and living room, and has won us over with its resistance to everyday wear and tear.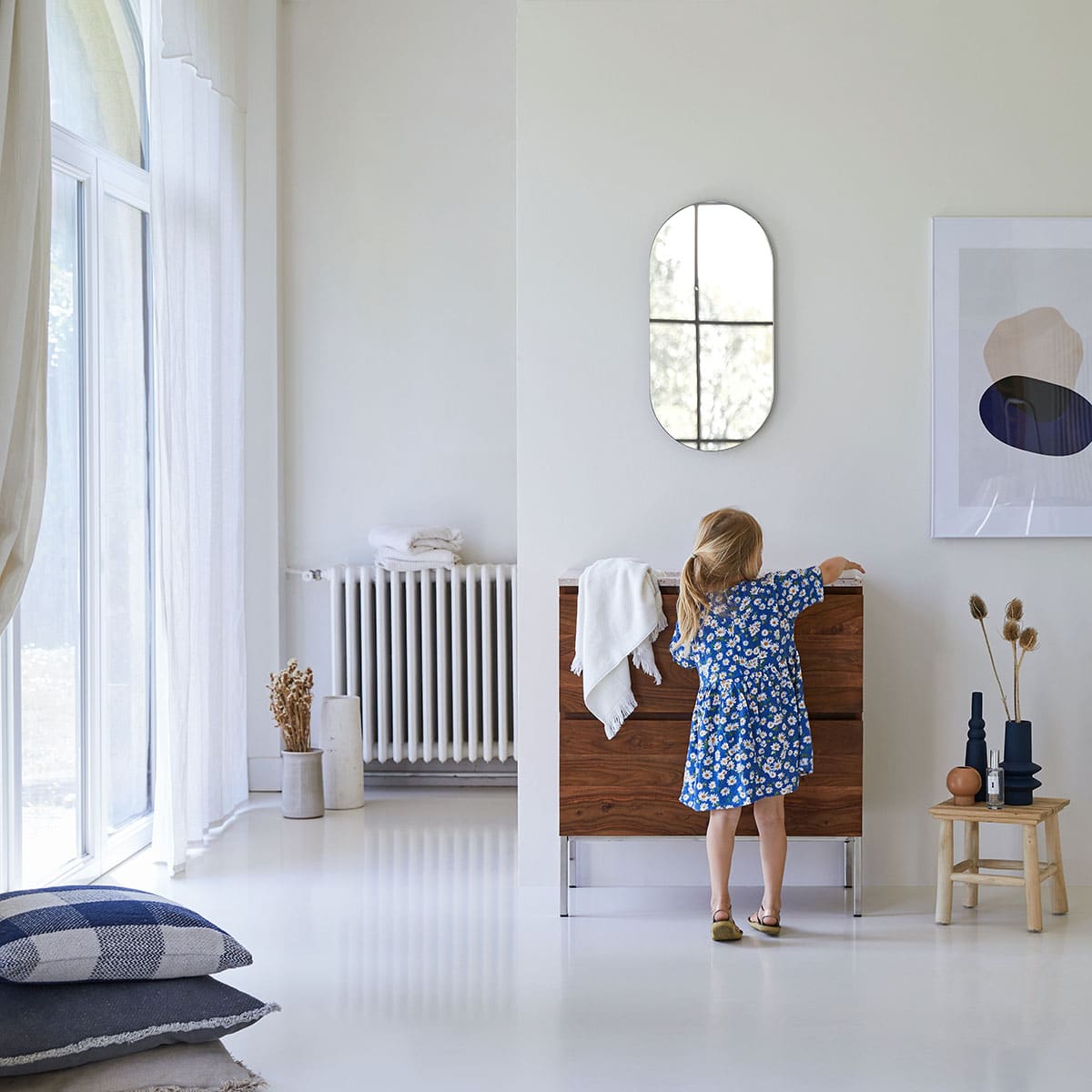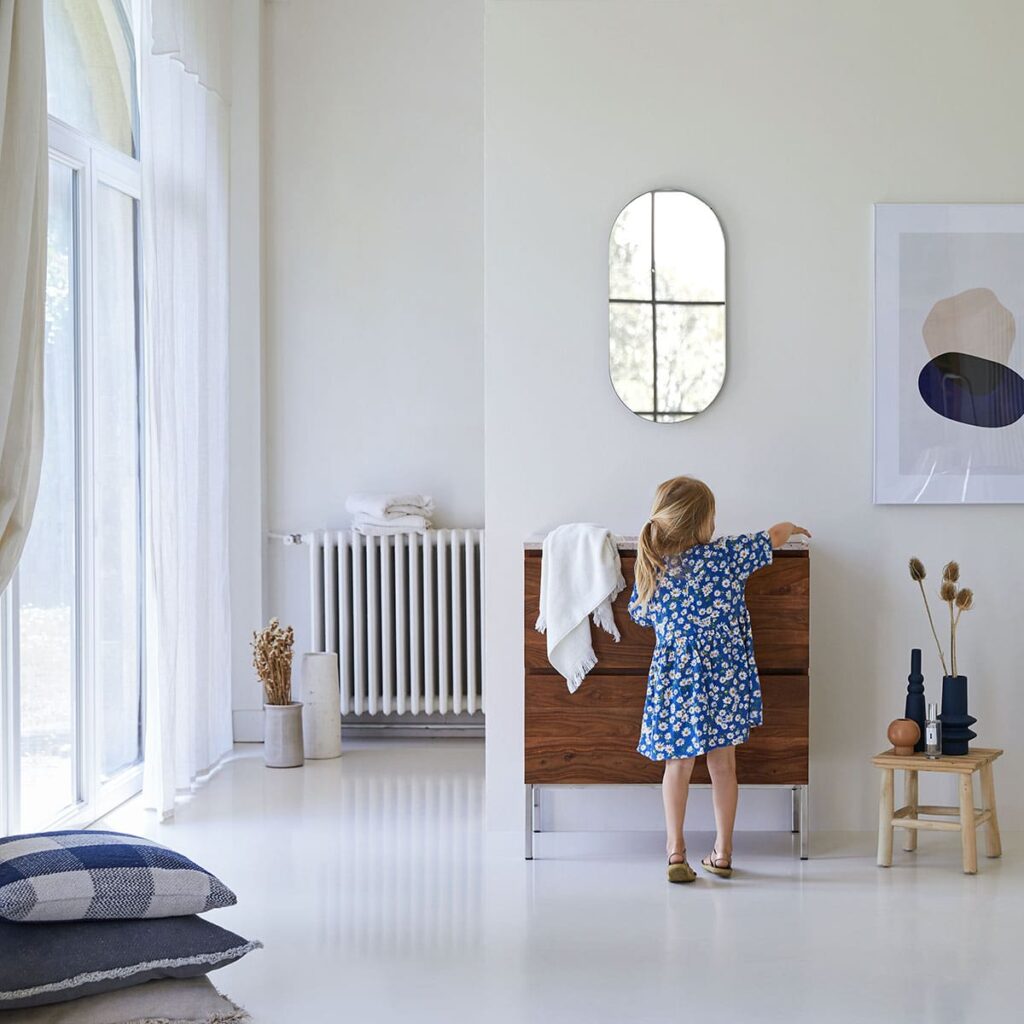 Tikamoon premium terrazzo is skilfully used as built-in washbasin, combined with a sheesham cabinet. The mix of materials forms the winning combo for a sparkling and distinctive bathroom.
In the Edgar version, the speckled pattern of the stone combined with the walnut offers an effect between minimalism and pointillism. A smooth composition creating a characterful piece of furniture.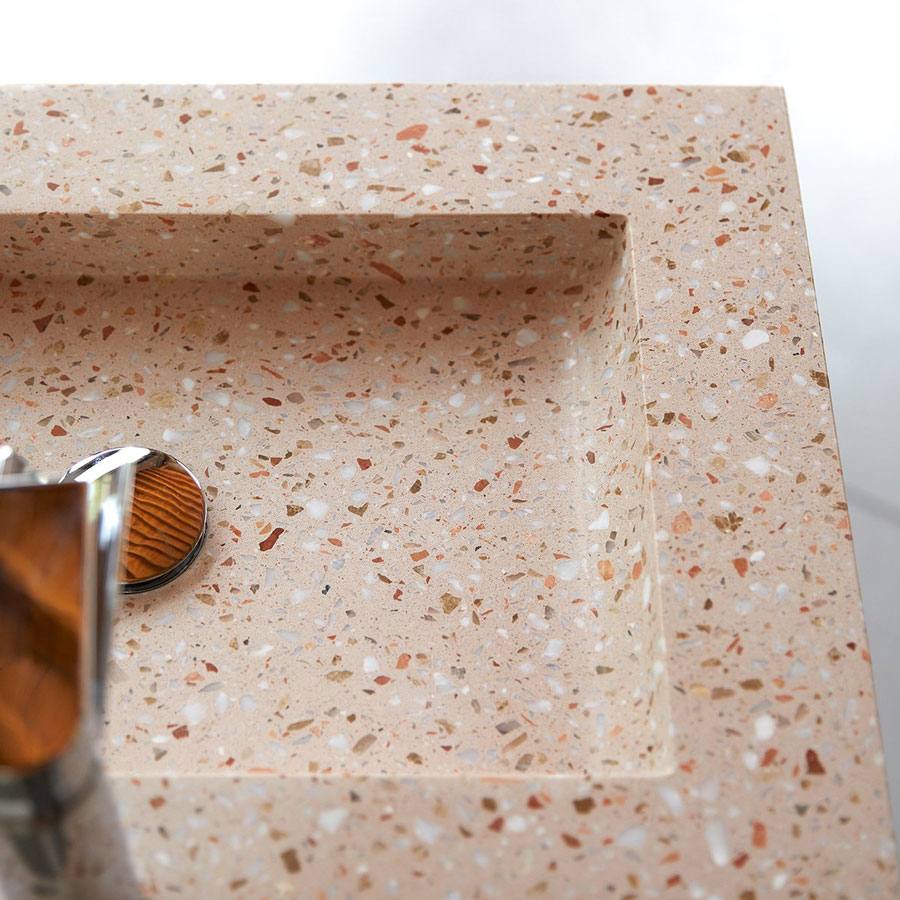 While Tikamoon premium-terrazzo can be delicate and discreet, like the Made and Milos countertop basins, it can also create contrasts. Our iconic Unik washbasin will become the centrepiece of your décor.
While the bathroom furniture inspired us to combine wood and stone, we really enjoyed exploring pairings with other materials for our new tables.
Thanks to the adaptability of the material, the Elio collection is suitable for both the dining room and the garden.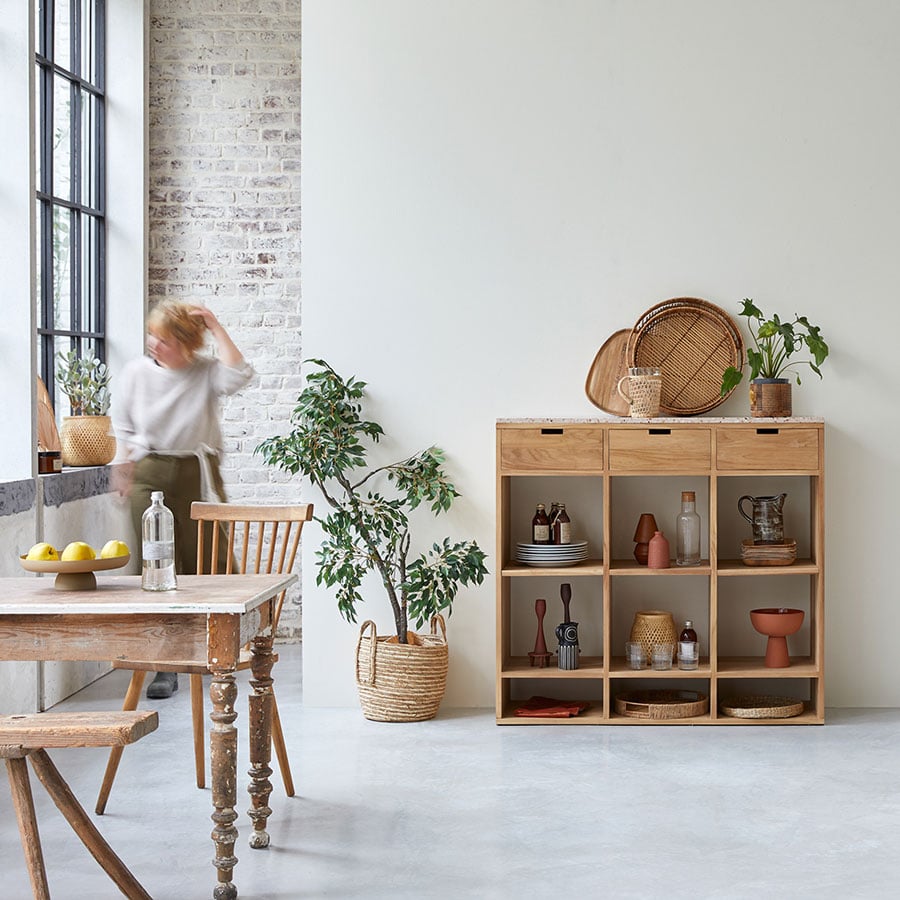 Designed as a versatile modular storage range, the Miho collection is enriched with a new version in the colours of  premium terrazzo.
Equally useful in the kitchen, the dining room or the bedroom… so the entire room can confidently assert its character!
As you can see, premium terrazzo is one of our favourite materials, both for its distinctiveness and its environmental virtues.
And because the beauty of a home is even more meaningful when it is accompanied by simplicity and practicality in everyday life, these new stone collections require very little maintenance!
The following articles may interest you